Description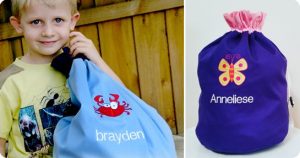 Our fabulous kids backpacks will be adored by your child.
They come in over 45 colour combinations and a huge range of super cute embroidery designs to choose from!
Perfect for the beach or pool, sleep overs or sports days (amazingly foldable making them perfect for traveling) – they even make a great sleeping bag cover!